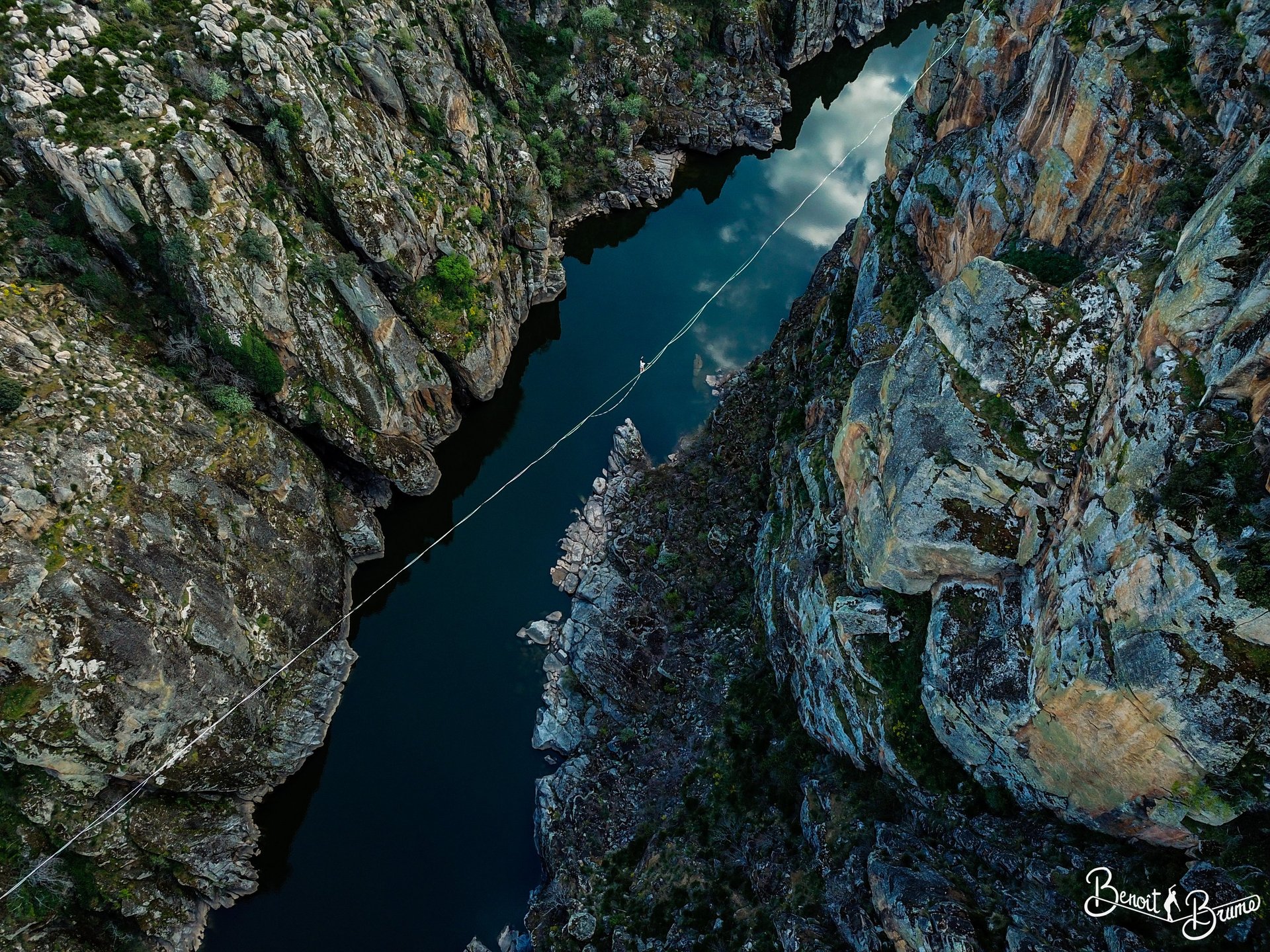 HIGHLINE WORLD RECORD 2710m
Auvergne France
In August 2022, Benoît participates in the Highline distance world record project.
The goal; beat the previous record of 2200m by installing and walking without falling a 2710m long line. Benoît succeeded in this challenge, crossing the line in 1 hour and 16 minutes.
During the 2 weeks of expeditions, 8 athletes crossed the line without falling, thus beating the world record.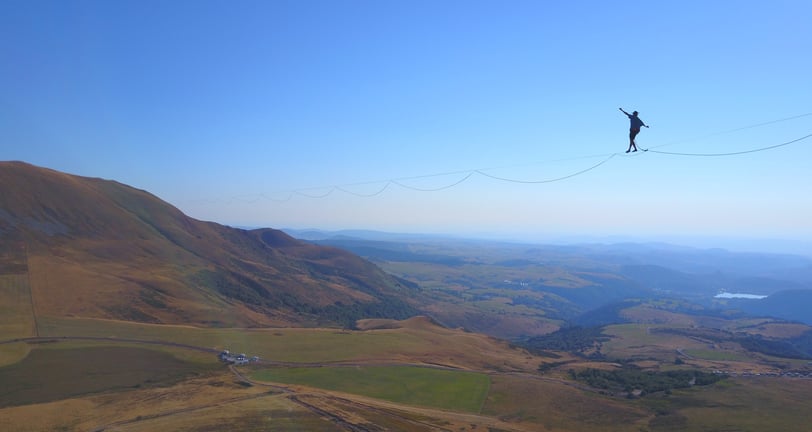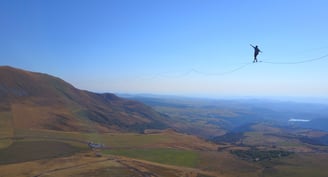 HIGHLINE WORLD CHAMPIONSHIP 2022
LAAX Switzerland
During the first World Highline Championships held in Laax, Switzerland in the summer of 2022. 31 highlineers were gathered at 2252 meters of attitude on the mountain of Crap Sogn Gion. The Frenchman Benoît Brume won in speedline and became the World Highline Speed Champion.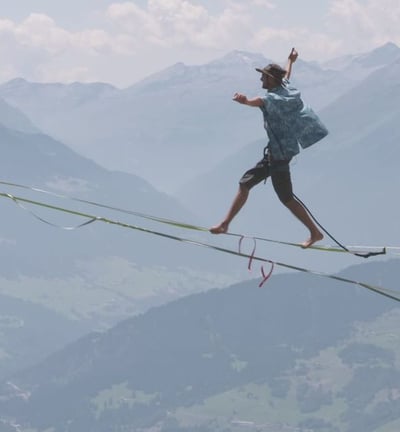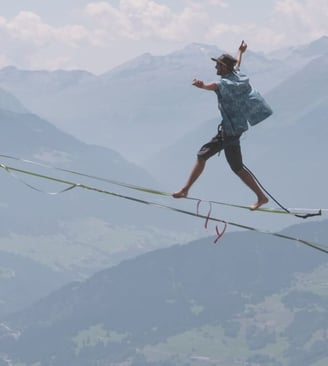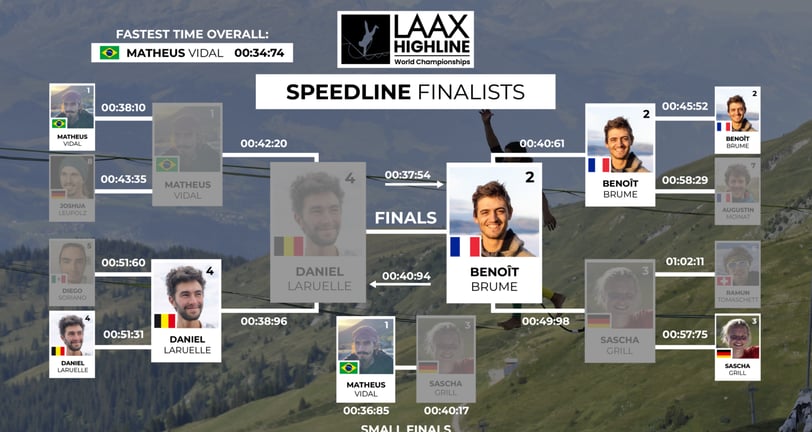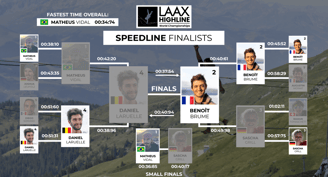 HIGHLINE RECORD OF ALSACE 900m
Ribeauvillé FRANCE
Organized by Benoit Brume, the Alsace Highline record was a sporting and artistic performance that highlighted the Alsatian heritage.
An event and demonstrations during one week. A team of 20 people. A 900m long line visible to all. Photo exposition; concerts, initiations, outdoor movie projections and food delicacy.
This project, imagined to share the highline world with the inhabitants of Ribeauvillé, allowed everyone to discover this vertiginous universe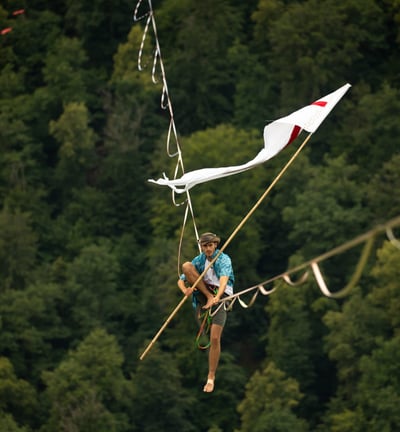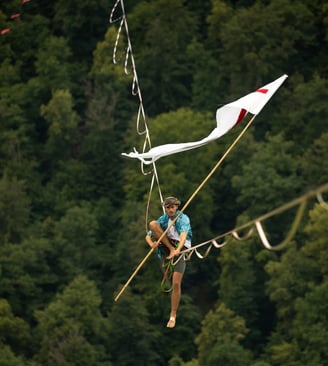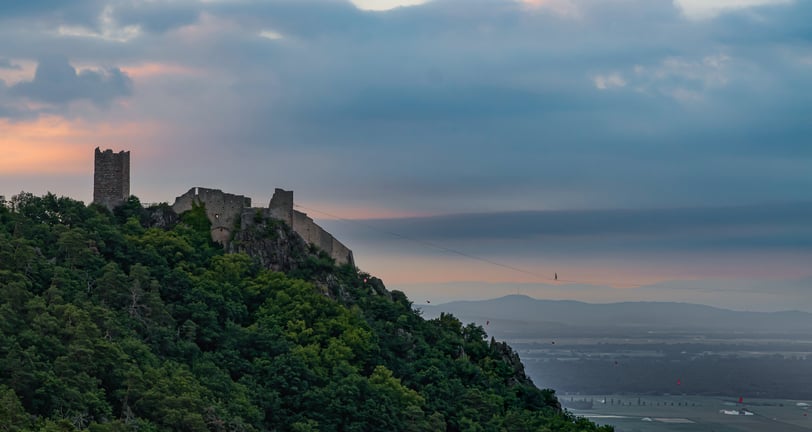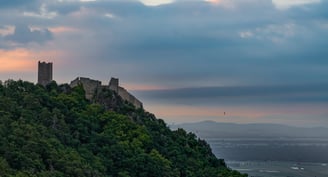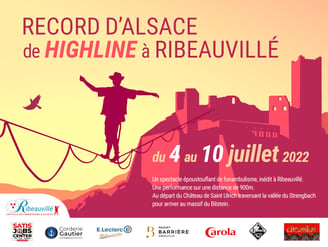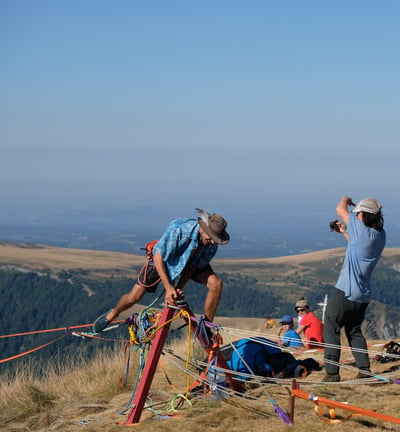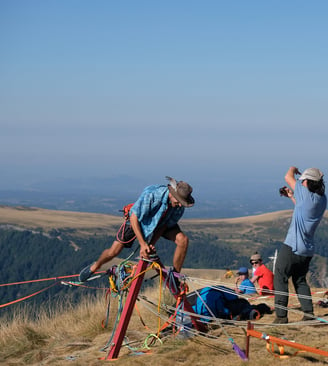 Creation of Highline community in Taïwan
During a study semester in Taiwan, Benoit took the opportunity to develop the Highline community in Taiwan. He teached the installation techniques to the locals, creates a team on site and opens new practice location.